---
Modern thermal imaging cameras are designed to be exceptionally easy to use and apply. Many set-up functions are automatic. However, to achieve meaningful results a level of infrared understanding is vital. While the camera operator does not need to have a physics degree, they must grasp sufficient theory to compensate for factors such as emissivity and solar reflection.
The same applies when the thermal imaging camera is used with an IR window. Although there's no need to becoming bogged down by technicalities it is important to consider certain factors.
The transmission value of the IR window is one subject that is commonly listed as a key consideration, especially by the manufacturers of crystal windows. Depending on the type of crystal optic and camera used you may see transmission rates around 90%. These rates however will degrade over time due to environmental condition.
---
---
A polymer window with a grill by comparison can transmit up to 60% depending on the camera used, and this rate will not degrade over time. So, on the face of it the crystal window could be considered to be the best choice. But is it? The answer for the vast majority of applications is a resounding 'no' especially when considered alongside other factors such suitability for the industrial environment.
Nearly all thermographers across the world use cameras that operate in long wave infrared. The transmission value for that band of infrared for crystal is actually close to, if not lower, than the transmission value for a polymer window/grill combination.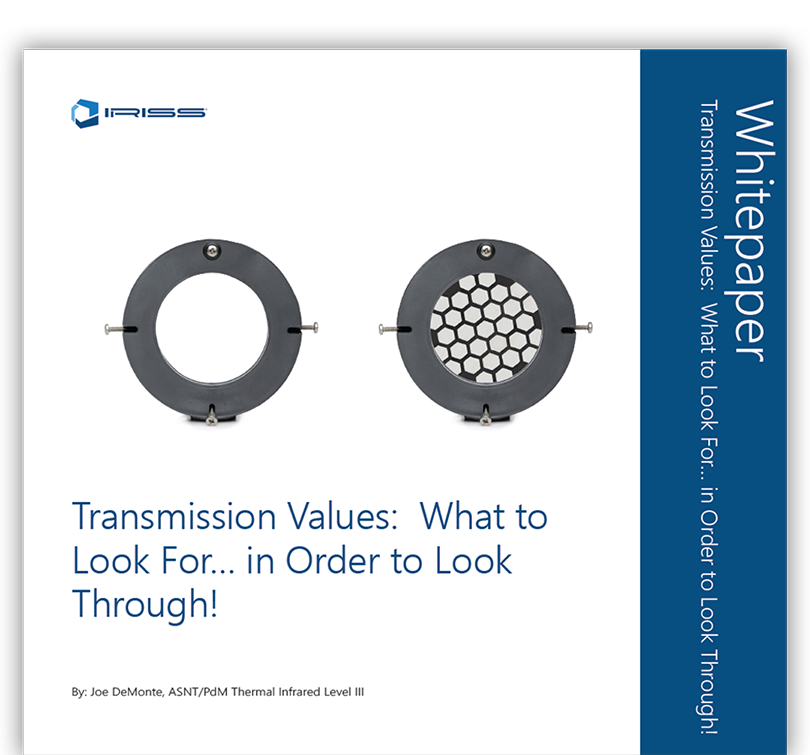 Click here for the full White Paper:
Transmission Values: What to Look For…
in Order to Look Through!