IRISS is awarded the ISO 14001 Environment Management System certification. This means IRISS meets an internationally recognized environmental management standard which was first published in 1996.
IRISS is proud to announce that as part of its annual ISO9001 review, the company has also been awarded ISO14001 accreditation for environmental management. This environmental standard is a systematic framework to manage the immediate and long term environmental impacts of an organization's products, services and processes.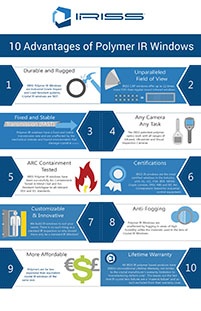 Request More Information.
Fill out the form to learn more about IRISS's products, our certifications, and our efforts to create the worlds leading Electrical Maintenance Safety Devices.
By submitting your request you will receive a free IRISS Infographic discussing the advantages of polymer IR windows and its ability to make your thermographic inspections safer and more effective.
---