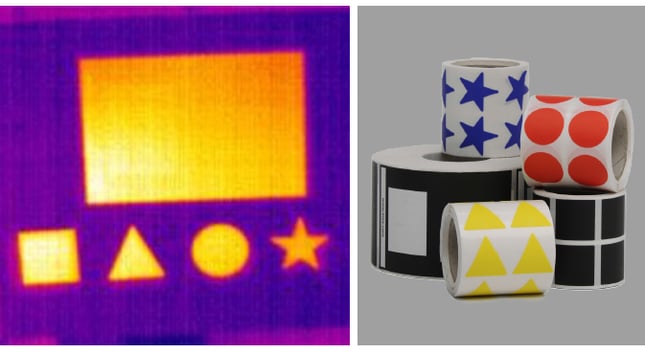 A simple way to check the transmission rate of any infrared window is the "coffee cup test." Use this test before your initial installation and during regular IR window maintenance for windows with materials that are known to degrade over time.
Pour a cup of warm or hot water. Place a target of known emissivity on the cup surface. Use electrical tape or an IR-ID label.
Set the camera's transmission (if available) to 1.0.
Measure the temperature of the target without the IR Window.
Place the window in front of the camera and complete the measurement again.
Use the camera or the reporting software to change the transmission coefficient of the image until the adjusted temperature (taken through the window) and the original temperature are the same.
Record the transmission rate on the IR Window label and in the report template for future reference.