---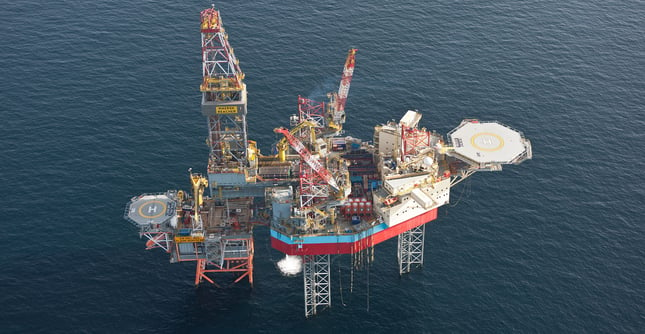 Manufactured in 2013, the Maersk Intrepid is a drilling rig that has been designed to operate in the extremely harsh environment of the North Sea. Up to 150 people stay on the rig at any one time so, safety and fire prevention are paramount and to minimise the risk Maersk operates a rigorous preventative maintenance programme for all electrical equipment on board, in line with NFPA 70E and SOLAS regulations.
Thermal imaging is an essential element of this regime and Maersk has recently taken further steps to underpin the safe use of this method. It has chosen to install IRISS IR windows, the only products of their type to carry Lloyds, ABS (American Bureau of Shipping) and DNV accreditation.
Removing panels to gain access to switchgear for thermal inspection is a very risky business. The danger of arc flash – a short circuit through the air that creates a fireball explosion – is huge. Simply dropping hand tools or a cover panel, making accidental contact with energised parts or changing the state of equipment are common triggers and the results can be fatal. These hazards are bad enough on land but at sea, they are even more acute...
However, there is a way to improve the saftey and reliability of these maintenance proceedures even when you are out at sea. Read more below.