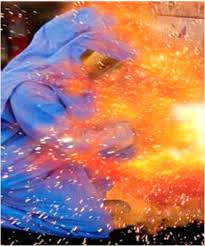 Did you miss the webinar we held in January? If so, here is an opportunity to see it On-Demand. The information below gives you a little insight into the content of the webinar.
Critical Asset Surveillance Technologies (CAST) programs utilize equipment that monitors electrical distribution equipment under full load conditions. Open panel maintenance is extremely dangerous and very expensive. However, the use of Electrical Maintenance Safety Devices (EMSD) overcomes the dangers associated with this type of inspection.
EMSD's maintain an energized compartment's closed and guarded condition during CAST inspections and ensure personnel are not exposed to energized components. They provide a means of collecting real-time on-demand condition status data, mitigating worker injuries, and implementing comprehensive and safe surveillance and inspection procedures.
This presentation discusses setting up CAST programs for electrical distribution systems and the steps needed to create a means of balancing the requirements of safety, operations and finance while maintaining assets at optimal efficiency and reliability.
Key Take-Aways
Discover the technologies required for implementing a CAST inspection program and a better understanding of the complimentary nature of the technologies and techniques used in successful electrical maintenance programs.
Review the requirements of OSHA, NFPA and CSA that relate to electrical inspections and how EMSD's assist in meeting these requirements.
Learn how electrical systems fail and how using CAST inspection techniques can identify significant performance changes that are key to catching early repairs.
Learn about the significant returns on investment and safety (ROI and ROS) that are seen when a CAST - EMSD program is utilized, and how the Internet of Things (IoT) is beginning to impact maintenance trends.
Click on the link below to learn how to use Electrical Maintenace Safety Devices (EMSD) and Critical Asset Surveillance Technologies (CAST) to create a safer, more efficient program.
IRISS Webinar - How Do I Create a Safe and Effective Electrical Maintenance Program?
---