---
I am amazed when I still see companies fitting crystal infrared (IR) inspection windows into their 1kV and above electrical switchgear, IEEE C37 20.2.a.3.6 clearly mandates that all visual viewing windows irrespective of size, shape or material undergo an impact and load test, and as we know all fluoride based IR windows cannot pass any form of impact test!
There seems to be a disconnect that IR windows are not visual windows and as such have no requirement to meet this mandated test, but it is well known that all manufacturers of crystal IR windows sell the benefits of being able to do a visual inspection which clearly makes them a "Visual Viewing Pane" and as such they must meet the IEEE standards or else they would de-rate the switchgear in which there fitted.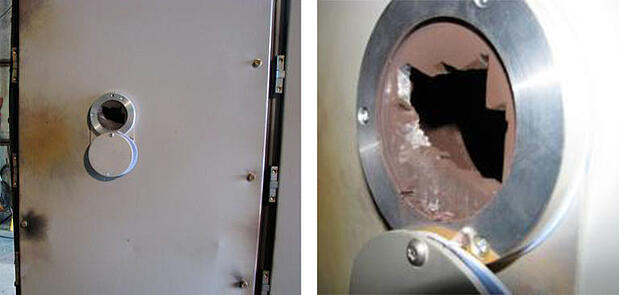 Add to this another question. Why would you fit an IR Window into your switchgear that cannot meet the requirements of all voltage ratings? This doesn't seem to make sense- surely it is better to fit a product that works across all of your needs and complies with the requirements of IEEE? If you agree that this is the case then you should also agree that there really is no place for the use of crystal IR windows in the electrical or mechanical maintenance industry!
Finally if you work in the mining industry, MSHA has regulations for window or lens assemblies fitted in electrical systems used in the mining industry, specifically regulation 30 CFR part 18.66(a) ASTP-2136 outlines the impact tests for round and square windows. All of which far exceed the limits of any crystal IR window!

So why take a chance? What's the point in fitting an IR window solution that will de-rate the vast majority of your critical electrical switchgear? Leave crystal IR windows for the R&D industry and use the IRISS impact-resistant clear polymer solution that can meet all of the IEEE and MSHA regulation and not leave you exposed to the risk of de-rating your critical electrical assets!
Sign up Below to receive a copy of...
Ten Things You Need To Know About Infrared.
---